Are you looking forward to the next boating trip? Of course, you are. Well, after going through the regulations and safety items such as life jackets, it's time to check off some fun things to have on the boat. These items will undoubtedly make sure you pack everything for a fun day out on the water. Read on to find out out about some fun things to have on a boat.
Water Sports Gear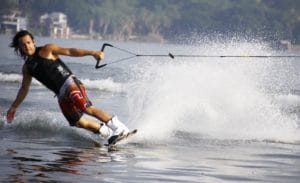 To have a totally immersive time, don't forget to bring those wakeboards, surfboards, water skis, tubes, standup paddleboards, and many others. Boat boards are designed to give you a smooth edge against the wake, and also a soft landing. But if you are in for a more relaxed feel, wake-park boards will do right for you. Depending on the activities you plan, don't ignore the features that will give you a smooth ride. There is a ton of water sports gear that you can bring for fun things to have on a boat.
Cameras and Binoculars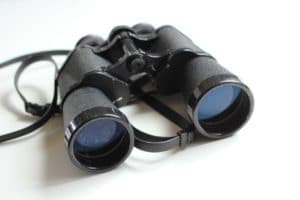 It didn't happen if we didn't see you do it. Sharing all your adventure in the sea is half the fun for your fans and followers on Instagram and Facebook. Bring along waterproof GoPros to capture those memorable moments. If you're looking for fun things to have on a boat, then a water-immersible camera can be tons of fun with friends and family. Underwater photography is a very popular pastime amongst boaters.
There are also lots of incredible cameras at affordable prices so keep in mind the time you'll be spending on your boat before making a decision.
And while you are at, a floating selfie stick will also come in handy for your camera. Everyone needs to be in the photo, including you. It will help you take as many memorable photos as you'd love for your vacation.
Entertaining Tunes
Music adds something special to any experience. Nothing makes fun things to have on a boat better than some good boating music. So don't forget your Mp3 players, iPods, radios, etc. the good thing is that nowadays there are all sorts of portable music gear. When you want to pump up some volume, you'll find a set of waterproof Bluetooth speakers, and for the charging system, get to grab a portable battery charger.
Cards and Board Games for Rainy Days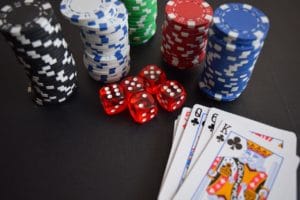 Having cards and board games on hand means that no one will go stir crazy when it's raining outside. We think of boating as always being sunny, but we know mother nature doesn't always agree. So, if you're stuck inside the cabin of your boat, why not have some fun with your friends and family, and play a fun game of cards. Whether it's playing Crazy 8's with your family or a friendly game of poker with your fishing buddies, time will pass and the sun will shine again.
Insulated Cooler
You'll definitely catch something if you plan on fishing. But, you don't want it going bad before everyone has had their fill. So for this article about fun things to have on a boat, a cooler will look and work great on your yacht. Air-tight coolers also keep your drinks refreshing. Remember you'll be dealing with lots of heat and a warm drink doesn't come near to quenching your thirst.
Fishing Gear
For those who are planning on taking a fishing trip, fill your waterproof travel pack with the following items. Rods and reels plus flies, lures, and terminal tackles that go along with the fishing conditions you'll encounter. You must bring the line and reader, and an extra pair for some competitive fishing with a friend.
Other Accessories For Fun Things To Have On A Boat
Hand wipes – Fishing is messy no doubt. It's good to have something to help you clean up after the fish you catch.
Boardshorts, boots, and ropes – These accessories will make your adventure much better. Board boots, for example, keep you comfortable and planted on your gear.
Sunglasses and Sunscreen – You'll want to cut off the sun's glare to help you navigate. They also make fishing and looking into the water much easier. When your body is exposed to the sun, there's too little you can do. Lots of sunscreen with high SPF and broad spectrum will go a long way in protecting your skin.
Wrapping Up About Fun Things To Have On A Boat
Boating should be lots of fun. Having all the right equipment and gear will make your trip more enjoyable. Don't be limited to what we have on our list. The idea here is to grab all the fun stuff without overdoing it. Keep it simple!